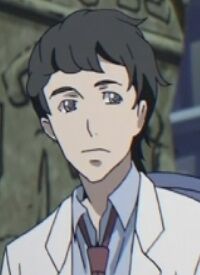 Souta Serizawa (芹沢 颯太 Serizawa Sōta) is the assistant of Youko Nakaizumi. In Season 2, he and Yoko are continuing her research on Vox and the Rin-ne.
Etymology
The name Souta means "sudden, sound of the wind" (颯) (sou) and "thick, big" (太) (ta).
Souta's surname Serizawa means "celery" (芹) (seri) and "marsh" (沢) (sawa/zawa).
Trivia
It is visible that Souta has feelings for Youko Nakaizumi as he always blushes and stutters when he is near her presence.
Gallery